About Our Site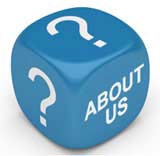 DanceTutors was formed to offer a unique reference point on resources for dancers.
The rise of popular TV programmes which feature dancing, such as Strictly Come Dancing, have helped to fuel a massive rise in the numbers of people who want to dance. Added to this is the fact that dancing is very good exercise and that nights such as salsa themed evenings have become popular and it is clear to see why there is such a buzz surrounding dancing.
However, many people may feel hesitant about learning to dance and so DanceTutors has been set up to give would-be dancers the knowledge and the confidence to decide which is the type of dancing for them and where they can learn it. There are so many different types of dance that there really is something to suit everyone and DanceTutors give explanations of all of the types of dance.
What is more, throughout these pages, readers can also find the answers to common dilemmas which new dancers have, such as how to ballroom dance without a partner.
The site tells readers what to look for when selecting a dance tutor or school, and gives advice for those people who want to take their dancing further and begin to go to competitions.

Related Articles in the 'Site Information' Category...