A History of Sadler's Wells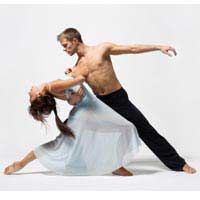 Say the name Sadler's Wells to anyone with even a passing interest in dance and it will conjure up a world of memories, images and visions. The stage at Sadler's Wells, in north London, has been home to some of the best dance performers the world has ever seen, and it continues to be so to this day. So what is the history of this remarkable venue which continues to amaze and delight dance lovers week in and week out?
Back to the Beginning – the original Sadler's Well
Although its current incarnation, a world class venue funded partially by lottery money, Sadler's Wells is a newer phenomenon, there has been a theatre or concert hall on the site in Islington for close to some 300 years. The original venue was a music hall which was founded by Richard Sadler to entertain the masses. But not long after Sadler's hall opened, a medicinal well was discovered in the grounds and the venue took on a new purpose as well as the promotion of music. And of course, this medicinal well was to give the venue the name it has been known by ever since.
Through the Ages
Like many things, taking the water at the music hall ceased to become fashionable and the hall began again to be famous as a place of entertainment. Sadler's Wells saw many different types of entertainers pass through its doors over the intervening centuries – and it was rebuilt four times before it came to be the place it is today. In the 1800s, the venue did start to become known for its variety rather than for drama as the royal theatres in London had the only licences for staging dramatic performances.
But in 1843 a new theatres act changed this and Sadler's Wells too was free to stage drama. It began to do so, even playing host to Shakespeare performances on occasion. As with its previous incarnations though, the venue did not stand still. A range of entertainment soon came back to Sadler's Wells – and not all of it was what we would now think of as theatre. It saw fights and roller skating as well as drama and song.
Lilian Bayliss
It was Lilian Bayliss, a name synonymous with London theatre, who came to make the reputation of Sadler's Wells as a centre for dance. She took on the running of the theatre at the same time as running the Old Vic and originally wanted the two theatres to show the same productions, alternating between opera and dance and drama, But it soon became clear that the audiences at Sadler's Wells much preferred dance and opera and those at the Old Vic drama, and so it was that Sadler's Wells finally met its calling, as a centre for internationally renowned dance productions.
Lottery Funding
By the mid-nineties, it was time for Sadler's Wells to have another new look. The current building opened its doors in 1998 as a venue fit for the new century and all the new challenges which lay ahead. Since the reopening, it has staged a wide range of dance genres, including the famous Sadler's Wells ballet, but also encompassing such diverse genres as hip hop and body popping. It can be sure that the theatre will only go from strength to strength.
You might also like...