How to Get Started in Choreography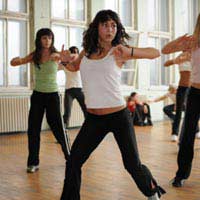 An interest in dance can often lead to an interest in choreography and many people do start to think about making choreography a career. Whilst hugely rewarding, it is important to remember that, like dancers themselves, choreographers only make it to the top of their game if they are immensely talented and prepared to put in an awful lot of hard work to hit the dizzy heights of success. Within the field of choreography, there are many avenues to go down, be it musical theatre, film or even choreographing pop acts,, but they all share the same thing – to be successful, a choreographer must be incredibly hard-working.
Small Beginnings
The vast majority of successful choreographers start out as dancers. The one key skill which cannot be taught is an inherent understanding of how dance works and how movement and music relate to each other. Without this sense of musicality, it is virtually impossible to become a choreographer. That is why most choreographers are dancers first. Furthermore, especially when you are starting out in choreography, it is far easier to make sense of moves and how everyone works together by being on the inside and being part of the dance, rather than trying to put it together from the outside.
Formal Training
Again, rather than any formal training for choreography, most people who intend to make it their career get their formal training as a dancer. They may well take dance courses or even train to teach dance as this will stand them in good stead to become a choreographer. With the core skills in place that courses such of these can help with, the dancer can then start to think about channeling their energy into planning and creating dance. Some dance schools do offer choreography courses but these are not really a pre-requisite for making it a career. Rather, they help a dancer to understand more about the art of choreography, but talent is still needed to succeed – a course alone cannot be a substitute for this.
The Differences between Dancers and ChoreographersWhile a background in dance is really essential for someone who wants to become a choreographer, it does not follow that a good dancer makes a good choreographer and vice versa. Yes, a sense of timing and musicality is needed for both professions, but, in much the same way that the best footballers do not always make the best coaches, the best dancers do not always make the best choreographers. A choreographer needs to be able to be co-ordinated and organised and also be able to deliver instructions effectively and clearly. They also need to be able to lead while still being part of a team – no job for the undedicated.
As any careers advisor would tell anyone with a passion for one field, it is always wise to have a back up career, as making a living from choreography is not easy. But, by the same token, if you are truly passionate about something, then half the battle is already won. If you are lucky enough to have talent as well, then your dreams should be pursued. Put in the hard work, the dedication and the willingness to learn and a career in choreography could well be within reach.
You might also like...
i will love to be a part of a dance group
rose
- 9-Apr-18 @ 11:38 PM