Line Dancing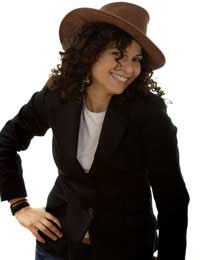 Line dancing is a great way to meet friends, stay fit and improve coordination. It is often associated with Country and Western music, but line dancing can be performed to almost any style of music with a decisive beat. The best part is, people of all ages from small children to adults can participate; all you need is the desire to learn, a pair of well fitting, comfortable shoes and a smile! The best way to learn is to attend a regular class in your area, so that you can learn new dances and improve your knowledge. New dances are constantly choreographed, which means that along with the old favourites like the 'Boot Scootin' Boogie' and the 'Tush Push', there is always a new sequence to learn.
Be Prepared
Before you attend a line dancing class, make sure you are prepared with the right footwear and clothing. Cowboy boots and a checked shirt are not requirements; but wearing comfortable clothing and suitable shoes will ensure you get off on the right foot. Boots are worn by many line dancers due to the smooth sole, with allows sliding along the floor, unlike rubber soled trainers. Whatever your choice of shoe, ensure they are a good fit to prevent tripping and injury.
A Few Basics
Line dancing is performed in a large open area like a hall, with a wooden floor. Dancers line up and perform learned dance sequences in unison, changing direction throughout. Once you understand the basic steps and terminology of line dancing, you will quickly progress to more complex dances. Basic sequences consist of 8-16 counts, and are danced at a steady pace. Difficult sequences are longer, ranging up to 48 counts or more, before being repeated, and are danced to music with a fast tempo. The number of 'walls' in a dance refers to the changes in direction before returning to the original facing, i.e. a four walled dance will require a sequence repeated facing all four directions.
There are a few basic steps used in almost every line dance:
Count- a beat in the music, usually accompanied by a step
Cross- step one foot in front of the other, crossing at the knees
Stomp- stamp the foot on the floor
Scuff- step one foot forward, scuffing the floor with your foot as you do
Grapevine- step out to the side, cross behind, and out to the side again. What happens next depends on the dance
Weave- an extended grape vine- side step, cross behind, side step, cross behind to a maximum of eight counts.
Pivot- either a quarter or half turn performed by stepping forward onto one foot and turning away from it to face another direction
Unwind- a turn that undoes the cross
Etiquette
Line dancing is a fun and friendly dance style, and beginners are welcome at classes. All dancers are encouraged to respect a few simple guidelines:
Always walk around a group of dancers if you are crossing the floor, never through the group.
Collisions do occasionally happen, apologise and move on.
If you are not dancing, and the music is playing, move off the floor to allow more space for those that are
Don't eat or drink whilst line dancing, to avoid spills
Don't talk or coach others over the teacher, it gets confusing!
Smile!
Line dancing is an enjoyable and safe way to improve your health and fitness, aside from the occasional collision! It is accessible to people of all ages and backgrounds, which makes it a great way to make new friends. Master the basics and you will soon be boot scootin' your way to interesting and challenging routines whilst improving your social life!
You might also like...