How Dance Can Help Singers And Actors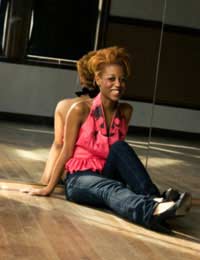 If you are a singer or actor, improving your dance skills will enhance your ability as an all round performer and improve your chances of landing great roles. If dancing is not your strongest suit, you have probably avoided it, however incorporating dance into your singing and acting training will improve your confidence, fitness and versatility as an artist. Challenging yourself to learn new dance skills will increase your opportunities as an entertainer, so put on your dancing shoes!
Enhance Your Singing By Dancing
Singing is an extremely physical activity, requiring breathing and muscle control. Taking a regular dance class will strengthen your muscles, improve coordination and teach you a few moves to use when belting out a tune. You can improve your capacity as a singer if you can move and groove along to music, creating a more interesting performance. Singing whilst dancing is a difficult skill to master that requires a lot of practice. Performers like Madonna and Justin Timberlake sell out shows around the world due to the visual spectacle of singing and dancing they create for their audience. Everybody likes to be entertained, so if you have a great voice, hone your dance skills to improve your credibility as all round performer.
All That Jazz - Dance And Musical Theatre
Maybe you aspire to be West End star? Musical theatre roles are gruelling, requiring that the dance moves flow freely along with the singing. If you want to perform in the theatre, but don't have the dance skills, start with a beginners' jazz dance class. Jazz is a fun and accessible style of dance that will provide you with great skills for future roles. Learning tap dancing is another great skill for singers, with many theatrical roles requiring this ability.
Let's Get Physical - How Dance Helps Actors
Dancing can help actors improve characterisation and physicality. There are also many acting roles that require dance ability. Dancing allows you to learn new methods of movement which will enhance your ability as an actor. All styles of dance can benefit actors, so whether it is for a specific role, or to simply improve coordination and balance, try out some of these styles:
Contemporary dance - focus on isolated movement of the body and fluid travelling steps
Jazz - learn invaluable dance terminology and basic steps you will remember for life
Ballet - Improve your strength and balance and learn important leg and arm positions
Ballroom - Master the art of Tango, Rhamba and Foxtrot
Try Something Different In Dance
Be daring, push your self to the limit and try your hand at some of these fun styles:
Belly dancing - shimmy and shake those hips like Shakira
Salsa dancing - sizzle on the dance floor with this Latin style
Bollywood - have fun with this spicy style of Indian grooves
Hip-hop - improve your funkability
Dancing, singing and acting go hand in hand - it's all about performing a role to the best of your ability, so focus on improving your skills to become a versatile performer. Dancing is fun and physical, improving coordination, balance, strength and fitness, so don't miss out on opportunities - incorporate dance into your training regime and soon you will be taking on the big roles of stage and screen!
You might also like...
My name Is Victor And I love dancing ever since I was a kid, dancing, singing, acting it's my world. I want to be a part of a crew, I don't if you will accept me but I need to be am tired of dancing alone
Vicky
- 17-Jul-20 @ 6:00 AM