Competitive Ballroom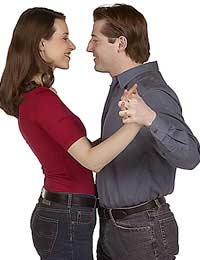 Ever thought about pushing your limits as a dancer and performer? Alongside social ballroom dancing; competitive ballroom or DanceSport, has been around for decades, providing the opportunity for participants to do just that. Allowing dancers of all ages and levels to test and improve their skills, DanceSport has opened the world of ballroom dance to a vast audience and in recent years, has gained credibility both as a recognised sport and as a growing trend within the realm of pop-culture.
Organisations
DanceSport competitions are generally overseen by a larger organisation, depending upon the level of the competitors. The International DanceSport Federation (IDSF) is the international organisation for amateur dancers, while the World Dance and DanceSport Council (WD&DSC) is the governing institution for professional ballroom dancers. In 1997, the International Olympic Committee (IOC) officially recognised competitive ballroom as a sport and made IDSF an IOC Recognised International Sports Federation. Since that time, the IDSF has pushed for the inclusion of DanceSport in the Olympic Games as a medal event. It is up for reconsideration in 2012. In the UK, where DanceSport enjoys a particularly strong following among students, the Inter Varsity Dance Association has a membership of around 20,000 amateur dancers.
Dances
There are ten international-style ballroom dances in which dancers can compete – five Standard, and five Latin. The Standard dances are the waltz, the tango, the Viennese waltz, the slow foxtrot and the quickstep. These dances are elegant and graceful and partners must remain in the 'closed position'. The Latin dances are the cha cha, the samba, the rumba, the paso doble and the jive.
In the American style, there are nine competitive dances – four Smooth, and five Rhythm – as defined by USA Dance. In the American style, unlike the International, dancers do not need to maintain the closed position throughout the dances, but can separate for open footwork. The Smooth American dances are the waltz, tango, foxtrot and Viennese waltz, while the Rhythm dances include the cha cha, rumba, East Coast swing, bolero and mambo.
Depending upon the organising committee, additional categories may be offered within a competition. These categories often celebrate more contemporary or creative styles of dance and might include West Coast swing, the hustle, rock 'n' roll, or cabaret.
DanceSport on TV
In recent years, DanceSport has seen a surge in popularity as a result of the successful collision between competitive ballroom and reality television. Programmes like 'Strictly Come Dancing' have attracted what is undoubtedly the largest audience DanceSport has ever seen. The combination of professional dancers and celebrity contestants has drawn a wide audience, sparked public interest, and increased general knowledge about the styles and techniques used in DanceSport.
Both exciting and challenging, the world of competitive ballroom dancing continues to grow in strength and in numbers. As a sport, it has gained fans and competitors alike and has proven its value as a lively way for dancers of all levels to reach for their goals!
You might also like...