What You Need To Know About Choreography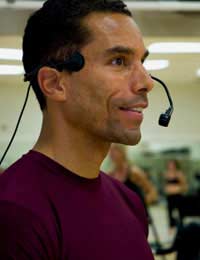 Creating choreography is an interesting and rewarding experience. It is also a challenging one, requiring organisation, creativity and vision. There are many factors to consider such as theme, style, costumes, lighting and ability of the dancers. Choreography is not only about dance steps, it is the process of transforming your creative vision into a reality and there are many different tools you can use to achieve this.
Choreography Is All About Style!
Think about the choreography style you wish to create - modern, funk, hip-hop, or classical. What impression do you intend to leave on the audience? You may already have a particular piece of music to choreograph to, or simply an idea of the type of performance you want to develop. Whatever your starting point of inspiration, stay true to the choreography style by choosing music, dance steps, movements, lighting, costumes and props that will express your theme effectively.
Music And Choreography
Start by choosing the right piece of music to complement the dance. Music is an important tool that should enhance the performance, not overpower it. The right piece of music will have the style, tempo and lyrics, if any, to support interesting and varied choreography.
If using more than one piece of music, think about the way your choreography will reflect the change in the music, either subtle or dramatic. Are you intending to create a flow through the musical transition or emphasise the change with a contrast in mood? Consider the suitability of the music to the choreography style. Both elements should support each other in conveying the overall theme. It can be effective to contrast styles of movement and music, but this should be treated carefully as it is generally more difficult. For example, classical dance to modern music shows the movement in a different light and can be very interesting.
Get Real With Your Choreography!
Decide how many dancers you will be working with and assess their abilities. Realise the limits of the dancers and the space in which they will be performing. Keep the number of dancers on stage at one time to a minimum, as it is easier to create dynamic choreography in smaller groups. Too many bodies on stage can appear 'busy' and may limit intricate choreography.
When working with larger groups of dancers, use simple steps performed in unison to create a dramatic impact.
To show off difficult steps, bring smaller groups of dancers onto the stage at one time. Alternatively, draw the focus to a central group of dancers by contrasting their choreography with that of the rest of the group. For example, frame complex, up tempo movement with dancers performing simpler, slower or more deliberate steps.
They say a team is only as strong as its weakest member, so when working with dancers of varying ability, aim to create a sense of equality through the choreography. Simple movements performed with precision are much more effective than difficult ones that aren't!
Mix Up The Choreography
Variety is the key to interesting choreography. Changes in tempo, mood, and movement create depth and show versatility. Try a few of these contrasting elements:
Travelling steps/ in-place steps
High/ low
Fast/ slow
Dramatic/ subtle
Simple/ elaborate
Sound/silence
The Big Choreography Picture
As a choreographer, never lose sight of your vision. Costumes, lighting and set design are all elements that can be used to support the choreography, however used incorrectly and your theme may become distorted. Keep it simple and only include the essential elements which will enhance the choreography. Be flexible, changes are inevitable throughout, but it's all part of the development process. What seems like a great idea to improve the choreography or create effect may work for one piece, but not for another, so be selective!
You might also like...