Being a Dance Tutor: A Case Study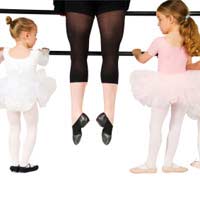 Kay is a dance tutor - she teaches different types of dance to children under 16. She teaches both boys and girls but her classes are made up primarily of girls - although she tries hard to rectify this.
"I was a proper girly girl myself and always wanted to be able to dance. I loved dressing up as a ballerina and dancing to any kind of music, right from an early age. So I can understand why quite so many girls flock through the doors to my dance classes. Some of them are very good, others do not have much co-ordination but they all have one thing in common and that is a desire to dance. Make no mistake about it. These little girls (and slightly older ones!) are not in my classes because of pushy parents. No, they are there because they love dancing.
"Boys are a bit different. They too are there of their own free will - in fact, more so than the girls. After all, who could make a boy dance if he didn't want to. But because, even in this day and age, there is still a stigma attached to dancing for boys, they tend to be more intense and focused than the girls. While the girls just love moving to the music and wearing sparkly costumes, the boys want to push themselves and excel - doing better and better each time. Sometimes I have to remind them not to be so hard on themselves and let themselves have a little fun.
"For what is the point if they are not having fun? Yes, the medals they win are great and I get a special kind of pride from that too. But, for me, being a dance tutor is as much about fun as anything else. And that counts for me as well. I have so much fun teaching these youngsters. Whether it is the girl who has always wanted to be a ballerina or the boy who is intent on mastering a complicated step before any of his peers, seeing the joy spread across their face when they achieve their aim is what makes my job the best in the world.
"There is the dancing too, of course. Although a lot of the dancing I do is simple demonstration of steps, it is still wonderful to be able to make a job out of something I love so much and to be able to dance every day. If a child says to me, that they want to be able to dance like me, I don't think there's a higher compliment anyone on earth could pay me. It can be a tiring job. It's physically quite demanding, even when I am just doing simple steps and moves, and it certainly isn't a job for anyone who lacks patience.
"But it is so much fun and every day is different because every day I see different children who all have different things to say, do and learn. That's why, however tired I get, I will never change my job - it's the best one in the world!"
You might also like...