Friends Took Me Pole Dancing and Now I Love It: A Case Study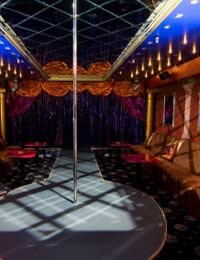 Nicola, 32, gave her friends free rein with the minutiae of her hen weekend. She had no idea where they were going, how they were getting there or what kind of fun they would be having. When she discovered that they were taking her pole dancing, she began to reconsider. She had never done any kind of dancing at all before, let alone anything which was as overtly sexual as pole dancing. Surely that was the preserve of extraordinarily attractive girls in clubs? Here, she tells why it was one of the best decisions she ever made.
I Trusted My Friends
"I trusted my friends implicitly," says Nicola. "So when they said they would like to organise my hen weekend but keep it all a surprise, I was not worried, and, in fact, thought it was a great idea.
They are a fun-loving bunch but they also think the world of friends so I knew they would make sure that I had a great time."
When they arrived in Bristol, Nicola started to suspect that there were a few organised activities in store for her."I wondered exactly what they were planning. I had said that I was up for most things, but I liked to think they knew where I would draw the line. I didn't want the full-on L-plates treatment, and they respected that."
Nightclubs
When they strolled up to a nightclub at about 3pm, in the afternoon, Nicola started to think about what might lie ahead.
"It wasn't what you would call a typical time to be going into a nightclub and as we walked in, I was handed shorts and a vest top, which the other girls all had on already and I realised I was in for some kind of pole dance lesson."
I was terrified - I have never done any kind of dancing at all and I don't play sport so I was really worried I would make a complete fool of myself."
Enjoyment
"Literally, within minutes of starting to learn the moves, I felt completely at ease," says Nicola. She describes how the teacher made everyone laugh straightaway and how the all-girls atmosphere helped everyone bond.
"Even those who had never met before were soon giggling over a glass of wine, and some of the more outrageous moves," she says.
"We were soon all getting into the swing of things and the teacher even suggested we learn a routine to one of my favourite songs. Far from being scary and terrifying, it was actually one of the best experiences of my whole life. I was with the people closest to me in the whole world and was the centre of attention from all of them. We had a great giggle and even learned some sexy moves to relay on the dance floor later that evening. We got plenty of attention, and the great thing was that we didn't even need it as affirmation. We were simply having fantastic time, all women together."
You might also like...