Pole Dancing for Hen Parties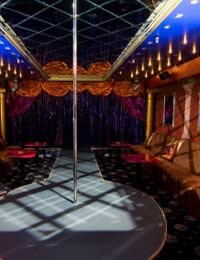 The idea of pole dancing may be anathema to some people. Others may love the idea of it may balk at actually booking a lesson and giving it a go. Whatever the personality make-up of the people in your hen party, one thing is for sure - it is a guaranteed ice breaker and lots of laughs will be had by all concerned.
Cast Aside Pre-conceived Ideas
The first thing to do when organising pole dancing for a hen party is to make sure everyone who is going has cast aside their pre-conceived ideas. The main things they need to know about pole dancing is that it is fun, sexy and a good giggle - what more do you need? Ideas that people have about it being sleazy or not suitable for certain types of people need to be put to one side. When you actually have your lesson, even those in the group who did not know each other beforehand will soon be bonding over the shared experience.
Fitness
Most hen groups do have a wide range of types of people in them so there will naturally be a wide range of fitness abilities. And one thing to bear in mind is that pole dancing does require a certain amount of fitness. It does not matter if you do not have an ounce of dancing ability in your body - as long as you are prepared to laugh at yourself if you fall from a pole. But if someone is taking part who is not fit at all, not only will they not enjoy themselves but they could even hurt themselves - making the pole dancing a disaster. So, before you book anything, make sure you have thought about everyone in the group and their needs.
Finding a Teacher
There are many ways you can go about finding a suitable pole dancing teacher and the method you choose depends on how you want to organise the weekend. There are companies who will help to organise a whole weekend of activities for you, including pole dancing. This eliminates the stress but gives you less control over what you do and wear. There is also the option of finding a dance school and booking directly with them - this will give you more choice but also means that you may pay a little more for their professionalism. Or you could find a teacher who is not affiliated to a school but gives lessons in venues she finds herself. This may be less slick than a dance school but you will undoubtedly get more flexibility over what you do.
As long as everyone can take part, pole dancing really is the ultimate girly activity and perfect for a hen weekend. Some teachers will even ask you to choose the music you learn a routine to, so you can make sure that you choose something special for the bride to be herself. The beauty of pole dancing is that it really is all girls together and ability really doesn't matter as the only people who see your routine will be each other.
You might also like...