Learning to Dance for Your Wedding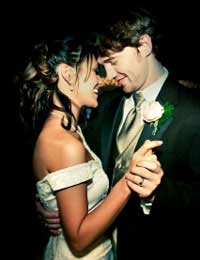 Learning to dance for your wedding can be a pleasurable or a painful experience. In reality however, this is supposed to be the happiest day of your life and you should therefore do everything you can to make sure it is the most enjoyable of experiences and enhances your day rather than become something you dread. Lots of people are nervous about dancing in front of all their loved ones on their wedding day and it is understandable. But when you put learning to dance in the context of easing those nerves rather than just shuffling around uncomfortably, the reasons to do it soon start to add up.
Find a Good Teacher
Remember, you are learning to dance because you to make your wedding day special and memorable. The last thing you need on top of that is a teacher who makes you feel silly, hopeless or simply uncomfortable. Don't feel bad therefore, about asking to meet with a teacher before you sign up to anything. A teacher whom you clash with, is not going to make you feel good in any way - it might not be their fault, it could be as simple as a personality clash so a 'try before you buy' approach is necessary.
Remember - It's Your Wedding
Remember whose wedding it actually is. A strident teacher may soon have you doing moves you don't feel comfortable with or even dancing to a song you do not like. Just as you may have stood up to your parents over the guest list and his parents over the drinks choices, so you should also make sure that you are dancing the dance you want, to the music you want. This is as personal as any other aspect of the wedding.
Keep it Secret
A great idea is to keep the dancing lessons a secret from your nearest and dearest. There are two very good reasons for this. Firstly, if no-one knows you are learning to dance then there is no way that they will be able to have high expectations of what you will do in that all important first dance. This means that you will feel less pressure when you step out onto the dance floor for your first dance as man and wife. And secondly, keeping it a secret means that when you do nail every move, your guests will all be mightily impressed with the skills of you and your new husband and will not hesitate in complimenting you - what a lovely surprise for everyone who loves you.
The most important thing in all of this is that it should be fun. If you are not having fun at your lessons then it may be time to stop. But if you approach the lessons with the right frame of mind, then you may well find that not only are they fun for the sheer delight of learning to dance, but also that the lessons give you and your husband to be some much needed time away from wedding planning to do something a little different and enjoy being with each other.
You might also like...